Laboratory identification software has always been challenging to develop, and most software platforms currently available fall short in delivering a truly customized solution that meets the basic laboratory research needs. This has changed with the introduction of the Pi Software Suite from UID, a new laboratory identification and data collection software that integrates RFID technology to automate routine processes and improve laboratory efficiency and productivity.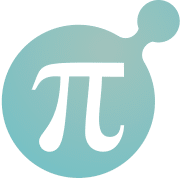 The Pi Software Suite allows researchers to collect data from all RFID-labeled items and store it in one place for effective management and tracking of laboratory resources. These data can be combined with other data sets to provide a comprehensive account of site activity and management.
The Pi Software Suite contains a series of individual applications that can be easily integrated with each other, as well as with other laboratory information management systems to automate data collection and tracking. The Pi Software Suite currently contains applications that are designed to facilitate routine and tedious laboratory processes, such as animal body weight collection, liquid handling, animal dosing, blood collection and sampling, cage wash management, animal census, and others. The data from these processes is conveniently collected and reported in Excel spreadsheets for sharing or analysis.
The Pi Software Suite can help you manage your lab data, resources and workflows and drive data automation by connecting your instruments and systems across other LIMS.
UID was founded by a unique combination of laboratory scientists and information technology experts.  This distinctive knowledge enables us to develop automation software applications that are highly customized to address the specific needs and challenges researchers face in the research lab. Contact UID us at 1.224.444.8484 or info@uidevices.com to help you develop your custom software solution.