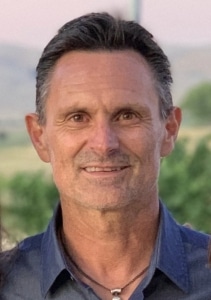 Unified Information Devices (UID) is pleased to announce and welcome José Gadea as Vice President of Sales and Marketing.  He will be responsible for sales team leadership, as well as developing strategic sales and marketing plans to stimulate sales growth and customer satisfaction.
José joins the UID team from DURECT Corporation, a specialty pharmaceutical company located in Cupertino, California, which develops therapeutics based on proprietary drug delivery platforms. It was there were José served as Senior Product Marketing Manager, leading the sales and marketing operations for the ALZET® and iPRECIO® infusion pumps and other ancillary products for laboratory animal research. José brings over 19 years of sales and marketing experience promoting products, including implantable drug delivery devices, to the life science market. Prior to DURECT, José worked as a therapeutic sales specialist for ALZA Pharmaceuticals. He also has over five years of combined academic and biotechnology research experience in the fields of cancer immunology, cell and gene therapy, infectious diseases, and drug delivery. José earned his Bachelor of Science degree with concentration in Medical Microbiology & Immunology at San Jose State University, California.
"José is an outstanding addition to our team at UID, as he brings a deep blend of research, sales and marketing experience, which fits extremely well with our current organizational needs. More importantly, his unique skill set is directly transferable to UID's products, and I believe he will make immediate and positive impact on UID's goals and vision." said Craig Jordan, CEO of UID. "As UID continues its rapid growth, Jose's sales and marketing leadership and his strong background in building long lasting business relationships will accelerate UID's growth. We are thrilled to have him onboard!" stated Craig Jordan.
"I am honored to be a part of UID management team and eager to build on the solid foundation already established by UID visionaries over the last 5 years. UID is perfectly positioned to meet customer needs by providing reliable Laboratory Animal Identification Solutions that ensure accurate research data collection." stated José Gadea, VP of Sales and Marketing, UID.
In addition, José has a proven record of facilitating long term business relationships with both customers and industry leaders.  His strong winning attitude and personality are assets that will complement and enhance UID's ability to meet the needs of our customers as we continue to provide quality, innovative products to the marketplace.
https://www.uidevices.com/wp-content/uploads/2019/08/UID_logo.png
0
0
UID
https://www.uidevices.com/wp-content/uploads/2019/08/UID_logo.png
UID
2019-09-09 13:05:23
2019-09-09 13:05:23
Unified Information Devices Welcomes New Vice President of Sales and Marketing